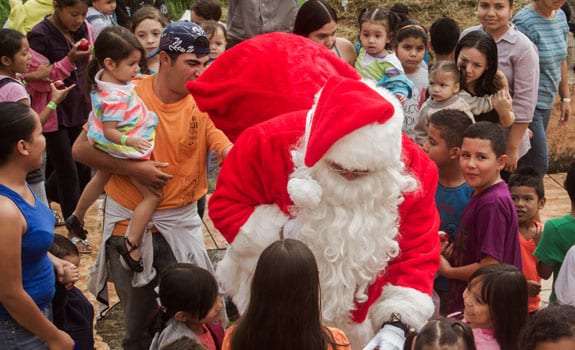 Project Santa Claus
April 1, 2017
Facebook Marketing for Lawyers
April 7, 2017
8 Steps to Close More Patient Leads
By: Patrick Goodness, CEO
---
Every healthcare provider wants more patient leads. But many medical providers don't understand the patient communication process. Following are a few tips to help you increase your ability communicate better with prospective patients and close more new patient leads.
Respond Quickly: When patient leads arrive via email or telephone, it's important to respond quickly and with purpose. Patients have an expectation that they will receive quick communications. Deliver the WOW experience and respond to patient inquiries in a professional manner that demonstrates your desire to earn their confidence.
Patient coordinators should respond to patients via telephone or email within 5-30 minutes after receipt of the patient email. The faster you can respond to the patient, the higher your odds of reaching the patient, communicating personally with the patient, building rapport and closing a sale. If you respond to your patient email after more than 12 hours, it is a cold lead. Many patients have forgotten about their initial email and may disregard your communication. Additionally, you should expect that most patients will send the same email to multiple providers. If your email reply arrives hours after your competitors, this sends a clear message that you simply don't care as much as your competitors. Aim to answer every email within 15 minutes and you will increase your ratio of lead closings. This initial email should focus on how you can help the patient solve a specific problem, and should demonstrate that you are the experts by highlighting accreditation, medical procedure volume, physician information and patient testimonials. 
The Patient Decision: The patient will generally conduct research to find other providers and get competitive pricing. Do not pressure or be too persistent with the patient. Remember, the goal is to build a relationship built on trust and comfort. If the patient feels comfortable with you, they will likely choose you. However, if you make the patient feel uncomfortable by being too persistent, you may lose the patient to a competitor. It takes time for a patient to make a decision for surgery. It is important to be understanding and helpful during this process. Remember, the goal is NOT to sell. The goal is to build a relationship based on trust and compassion. Make sure that everyone on the patient coordination team prioritizes helping the patient make the right decision. When the patient feels that you are committed to helping them make the right choice, they will often choose you.
Create Attractive Packages: You should offer a procedure package with a cost-value that is both attractive and as inclusive as possible. No one likes surprise costs. The most successful hospitals are those that create attractive, well-designed surgery or procedure packages that include a single price for all surgery and care costs. If you are an international provider, it's best to include hotel and other amenities for patient review. Your reply should give patients a clear insight into the patient care process. Anticipate their questions and answer them in your email. The more valuable information you share, the more confidence you will create with your prospective patient.
Understand Patient Needs: Take the time to really understand what the patient needs and respond with a solution. Do not send quick, canned replies that don't reflect the patient's needs. Your goal is to demonstrate that you are listening and paying attention to the details. Form letters make patients feel insignificant. No patient will choose to do business with a provider that makes them feel unimportant.
Request Critical Documents: Request critical documents that help you better understand the care the patient will require. Ask for x-rays, treatment plans, and any communications that the patient is willing to share…to shed light on the patient's specific medical needs. You will need this information to share with your medical team. Creating a standardized patient information form is a good way to make sure that every patient answers certain questions and provides you with the basic information to assess patient needs.
Discuss Case with Your Team: Discuss the case with your medical staff and determine if you can provide proper care for the patient. Don't just assume that you can provide care for every patient. If the patient is not a good candidate, or if you have concerns about your ability to provide the care the patient needs, be honest. Everyone loses when a provider cannot provide proper care. If you have doubts, discuss these doubts with your patient, clearly and honestly. Honest communications will save you and your patient inevitable headaches and heartaches, and will build trust for future care opportunities.
Follow-up: A patient will often send several emails and will want to speak on the phone prior to making a decision. Remember to be patient and understanding. Many patients are scared and facing limited healthcare choices with limited finances. Help them see you as a loyal and trustworthy advocate for their best interests. Seek their best interests and you will earn their trust and their business. Many patients will not reply after the first email or phone call. Many are scared or are simply not ready to take the next step. Follow-up is critical. Invest in a good CRM program and set a schedule for follow-up calls and emails. Be persistent, but don't be a pest.
Change it up a bit and send news articles, funny memes or anything to help build rapport. A newsletter is a great way to keep unresponsive patient leads "in the loop" by making them aware of what's happening at your organization. Remember…help them see you as a trusted advocate and they will come back to you when they are ready.
Focus on Relationship Development: There are many more steps to the patient communication process, but the steps above represent the most important in the early stages of communication. Remember, to focus on the basics of relationship development to build new patient relationships.
Help patients come to
KNOW you, LIKE you and TRUST you.
Once they trust you, they will almost always choose to do business with you. But…if they don't trust you…not even the most competitive prices will make them see you as a viable option.
TRUST is a Must.