The internet has changed the way the world does business.
Let's face it. The Yellow Pages are nearly dead. Newspaper readership is at the lowest level ever. Radio is being edged out by MP3's and satellite radio services. Television is fragmented, making it nearly impossible to reach your target market effectively and affordably. More people spend time using the internet, especially social media vehicles than all of the other media vehicles…combined!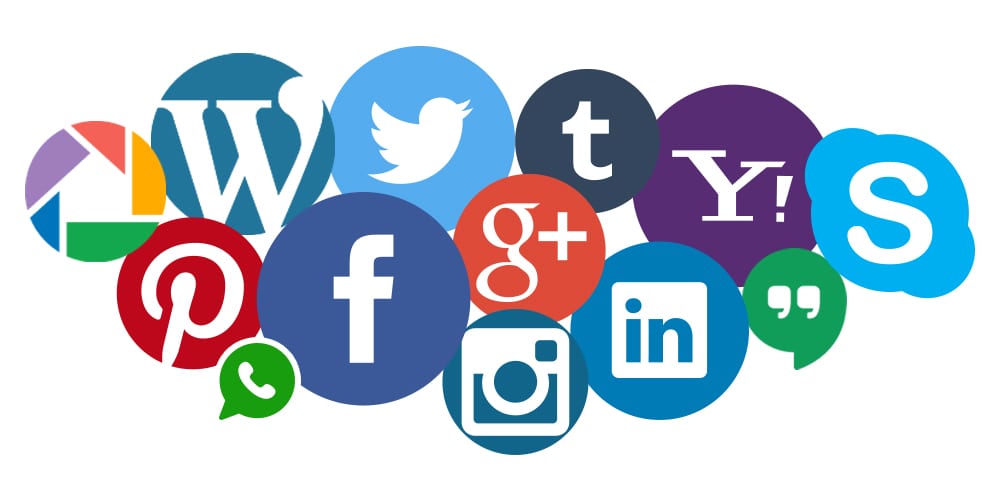 In a survey conducted by Inc.com, 91% of all businesses are attempting to use social media to promote themselves and their businesses. Of those surveyed, 85% are satisfied that social media has helped create BUZZ for their business. That's more than 30 Million businesses in the US alone that are using social media to market and grow their business.
---
If you're like most small and mid-sized businesses, you are at a disadvantage because:
You don't understand how social media marketing works.
You don't know how to make social media work for your business.
You don't have the time or the staff to manage your social media marketing.
The Goodness Company has the experience and the diverse range of service offerings to successfully serve companies of all sizes via social media marketing, online content development and public relations.
This combination of valuable services is helping companies across the globe generate more attention and new business through social media. As social media managers, we help people promote themselves and their business through social media vehicles like LinkedIn, Facebook and Twitter. The results are immediate and always measurable.
Thank you for all of your work for Microsoft over the years. Your creativity and attention to detail is always on target.

The Goodness Company provided Restaurant.com with early branding guidelines that helped us make the jump from a local business to a national brand. We are grateful for this strong support during our launch.

The Goodness Company team have become friends. Over several years of collaborative effort, the Goodness team delivered creative marketing concepts, strong public relations and thoughtful branding. Their unflagging persistence led us to trust them and to welcome them to participate in important meetings and strategy sessions.  They were instrumental in our move to form our new company, partnering with the largest legal brand in the world.

We can to The Goodness Company with an idea. They made this idea a reality. Our partnership with The Goodness Company has resulted in a new clinic dedicated to medical tourism in the Bahamas; the first of its kind. The Goodness Company has provided honest insights, creative solutions and has proven to be a strong marketing partner.

I have worked with Patrick on a couple of projects now, both for a non-profit board that I serve on as well as corporate work for my job in the printing industry. In all dealings with the Goodness Company I have found Patrick's work to be both timely, informative and relevant. His knowledge of the inner workings of marketing, advertising and design is outstanding. As mentioned, I work in the printing industry, and as such, have relationships with countless advertising and design agencies. That being said, of the myriad agencies we work with, we chose the Goodness Company for our rebranding and marketing efforts. We have the option of working with firms from across the state, across the country and across the globe, yet we made the decision to support another local business not just because of their location here in Wisconsin Rapids, but also because of the outstanding quality of their work.

I only have PRAISE for The Goodness Company. The overwhelming positive comments from my network and the numerous phone calls from total strangers received after my website was up last August show The Goodness Company's efficiency and excellence I experienced all through the creative process. Thumbs up!

It's been nearly 10 years since our first project with The Goodness Company. Since that time, they have developed advertisements and materials for us that have been the envy of my competitors. The Goodness Company continues to impress us, not only because of their dedication, but because they have consistently demonstrated what the word 'integrity' means, even in the most competitive business markets. The Goodness Company has become a reliable ally and has earned our loyalty for as long as this company bears my name.

Our experience with The Goodness Company is always positive and inspirational. Their team is always brimming with great ideas to help us grow! If you're looking for a marketing agency that provides strong experience, personal attention and creative ideas that generate positive returns, you can trust The Goodness Company. We do.

The Goodness Company developed a new website for Bancroft State Bank. The website they designed for us exceeded our expectations in every way. Immediately after launching the new site, we received more than 20 comments from customers voicing their overwhelming satisfaction with our new site. When our customers are happy…so are we! With such attentive, personal service, incredible design and incredibly affordable pricing, we will definitely continue to do business with The Goodness Company.