Customers are searching for credible, well-written online content. Organizations that supply this content online will attract more online leads, generate more attention and close more sales.
Digital content marketing is about building trust-based relationships with current and future customers. Creation of quality content should flow from listening to customers and then delivering the information they want in a format they trust. The Goodness Company creates websites that deliver credible, reliable content… driving a constant stream of potential customers to your web site.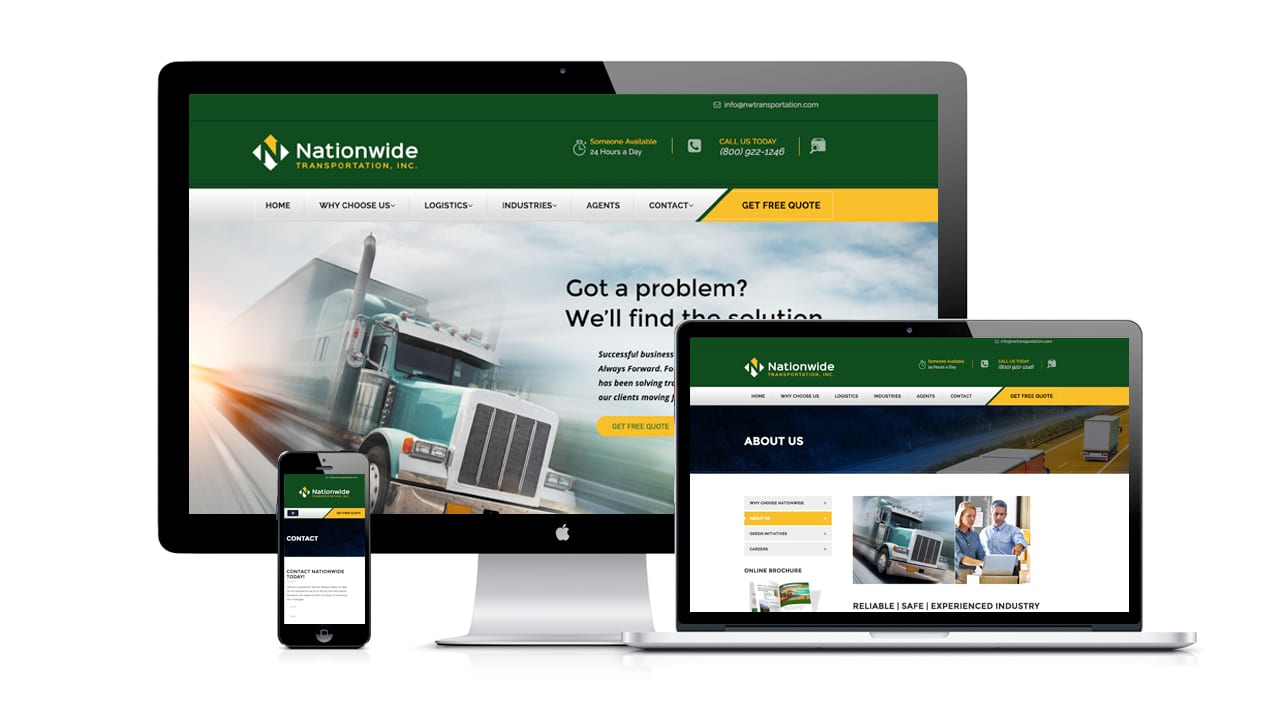 Nearly three quarters (75%) of all Americans are now online, spending an average of 12.5 hours per week on the internet, and more than $140 Billion per year! A quality, well designed company web site is no longer a luxury, but a necessity for continued growth and profitability.
Whether you require a complex e-commerce web site with database capabilities or a more traditional informational web site, The Goodness Company will create an engaging, easy to use site that makes you look good, while driving critical new business opportunities to your door. When your site is complete, rely on us to find the most efficient ways to promote and advertise your site, building traffic and bolstering sales.
---
Digital & Online Marketing
When a potential customer is searching online, our goal is to get you noticed.
From SEO (search engine optimization) to PPC (pay-per-click advertising), online banners, HTML emails, social media and more…The Goodness Company will find the most efficient ways to promote and advertise your site.
The Goodness Company team have become friends. Over several years of collaborative effort, the Goodness team delivered creative marketing concepts, strong public relations and thoughtful branding. Their unflagging persistence led us to trust them and to welcome them to participate in important meetings and strategy sessions.  They were instrumental in our move to form our new company, partnering with the largest legal brand in the world.

We can to The Goodness Company with an idea. They made this idea a reality. Our partnership with The Goodness Company has resulted in a new clinic dedicated to medical tourism in the Bahamas; the first of its kind. The Goodness Company has provided honest insights, creative solutions and has proven to be a strong marketing partner.

It's been nearly 10 years since our first project with The Goodness Company. Since that time, they have developed advertisements and materials for us that have been the envy of my competitors. The Goodness Company continues to impress us, not only because of their dedication, but because they have consistently demonstrated what the word 'integrity' means, even in the most competitive business markets. The Goodness Company has become a reliable ally and has earned our loyalty for as long as this company bears my name.

I own a small business, DeKind Computer Consultants, based in northern Illinois. We perform IT services for small businesses with no need for a full time IT staff. Patrick and Terri have been instrumental to our growth over the years. When we first started working together, we developed our logo, tagline, and corporate brochure. Within 12 months of utilizing these materials in our sales efforts, our business nearly doubled. We were able to secure new pieces of business that I am confident that without these professional materials, we would not have won. We expanded that arsenal a year later to include further marketing materials directed towards specific markets, as well as a complete overhaul of our website – again, experiencing nothing but excellent results. We've been extremely pleased with the work of The Goodness Company, referring them to several of our clients over the years for web design work, and logo/ tagline development. I also serve on the board of directors of the local rescue squad/ambulance service, and have utilized Patrick in our PR efforts for the Rescue Squad as well, again – with great results.

The Goodness Company developed a new website for Bancroft State Bank. The website they designed for us exceeded our expectations in every way. Immediately after launching the new site, we received more than 20 comments from customers voicing their overwhelming satisfaction with our new site. When our customers are happy…so are we! With such attentive, personal service, incredible design and incredibly affordable pricing, we will definitely continue to do business with The Goodness Company.

I have engaged the Goodness Company in a variety of capacities since 1998. Their work has been stellar, their customer service outstanding and the value of their creativity second to none. I first hired the consulting services of the Goodness Company in 1998 in my capacity as Human Resources Director for the Menominee Indian Tribe of Wisconsin. The Goodness Company assisted us with Branding, Marketing and Public Relations. In 2002, I hired them to assist with branding and collateral development for my own company Master Key Consulting – a federal contracting company headquartered in the metropolitan area of Washington DC. The visibility of their work product intrigued even our Federal Clients and they were soon supporting us on a contract with the Department of Health and Human Services. In 2009, the Goodness Company once again assisted us in the redesign of our company website. At every turn, Patrick and his team have been responsive, affordable and a valued partner. They have helped us hone our marketing and public relations effort and have been a big part of our success. I recommend them to any organization – public or private. I have personally witnessed their excellence in both.