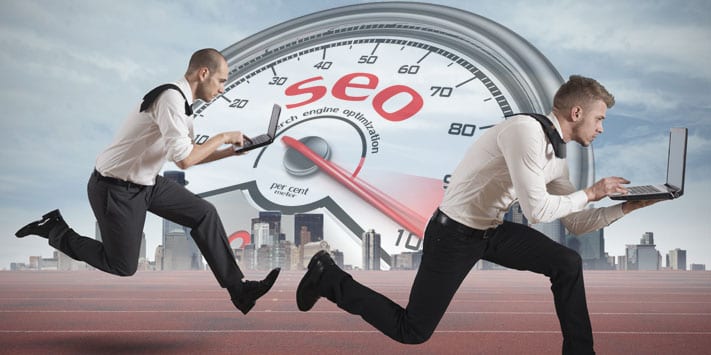 Website Speed Optimization
September 26, 2015
Is SEO a Scam or an Important Key to Online Success?
November 2, 2015
How to Reach Chinese Consumers: Goodbye Email…Hello WeChat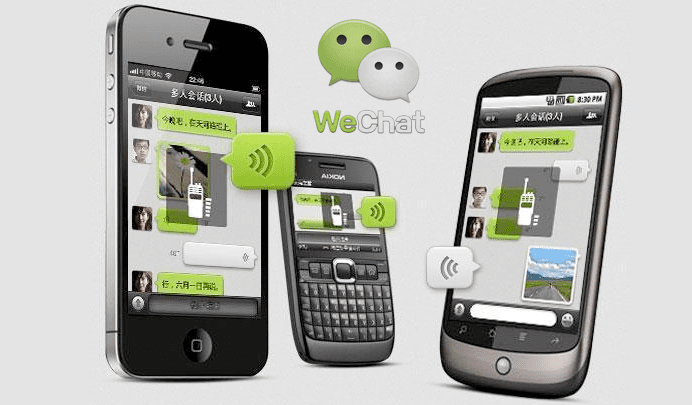 If your business relies on reaching the Chinese market or if you are planning to develop a new business to that targets China, it's important to recognize that the Chinese don't think or respond to the media or even the same marketing concepts as most North Americans. Most neophytes to reaching the Chinese market start by assuming that to reach Chinese consumers, you just need to speak or write in Mandarin. If only it were that easy!
WeChat: The Future of Social Marketing
I am not prone to make lofty projections or predictions. The marketing world changes quickly and often moves in unpredictable ways. However, as I look to the future of social marketing, it's clear to me that China will be leading the way. I predict that the future of social marketing is WeChat. Remember you heard it here first. In China, the social platform is known as Weixin (微信) which means "micro letter". Simply, WeChat is a messaging app for sending text, voice, and photos. Launched four years ago by Chinese investment holding company Tencent, this technology will become the model platform to be replicated and adapted by Facebook, Messenger and more.
So…what makes WeChat so cool?
In China, WeChat users can contact a taxi, order takeout or have their meal delivered, purchase movie tickets, play games, pay utilities, arrange their flight details, transfer money, track their fitness data, book a dental appointment, check banking statements, search for coupons, search for a book at their library, connect with likeminded strangers nearby, catch up on celebrity news, peruse magazine articles, and so much more… all in a single, fully-integrated app. From a marketing perspective, WeChat is an absolute miracle, allowing companies to communicate with customers with videos and webcams as well social sharing tools. Is your mind blown yet?
While models like Facebook are focused on building the largest social network, WeChat is engaged in building a mobile lifestyle for its users. WeChat is essentially "a million apps within an app". Literally, millions of functional, usable, incredible apps are found inside WeChat. In short, WeChat is like the internet itself with millions of pages…but without all the stuff that no one uses or wants. In short. No crap. Just the good stuff. WeChat sounds amazing, right?
Adapting to WeChat:
In the past, reaching Chinese consumers or business people was relatively easy if you spoke Mandarin. Most Chinese consumers had an email address and were easily reachable. Today, many Chinese have replaced their email addresses for WeChat, a social platform that has all but replaced Facebook, Twitter, Instagram, Pinterest and email among affluent Chinese consumers and business professionals. In fact, over the past several years, this once obscure social media platform has now reached more than 700 million users.
A growing number of affluent Chinese consumers now use WeChat as their email program. Recently, one of my clients returned from a conference in China with over 500 business cards. This client diligently entered in all of the contact names into a database and began to send follow-up emails. To his surprise, 60% of the emails bounced back as undeliverable…or simply sat in the receiver's email box… unopened. A follow-up revealed that although the email addresses were on the business cards, the Chinese business executives had effectively replaced their email with WeChat. Lesson learned.
For businesses that do business with Chinese customers or want to reach the Chinese market, the switch to WeChat has been particularly troubling. Most companies want to capture important data about their customers. This was traditionally accomplished through email. Even if a company salesperson left the firm, the email database remained and could easily be picked up and used by a new salesperson. However, WeChat is a personal tool with private accounts. So when a salesperson leaves, all WeChat customer contact information leaves along with the salesperson, leaving the firm challenged to communicate with their valued Chinese customers.
As a personal communications tool, WeChat is the future. As a corporate marketing tool, WeChat is the best model we have today. Clearly there are still some kinks to be worked out for marketers to use this tool for consistent organizational marketing, but WeChat is still many years ahead of similar products available today.
Keep your eyes open for WeChat. It will be here sooner than we know, and it promises to change everything we know about how to use technology to improve, simplify and add more fun to our lives.
I chat. You chat. Soon, we will all WeChat.