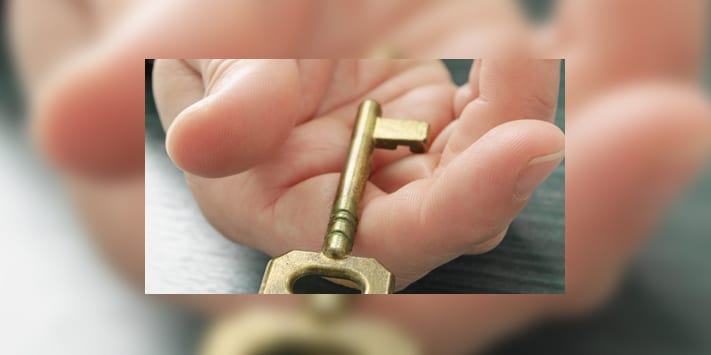 Content is Key to Healthcare Marketing Success
January 28, 2013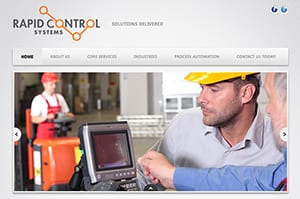 Rapid Control Systems
March 30, 2013
Top 10 Tips for Increasing ROI on Your Sales Leads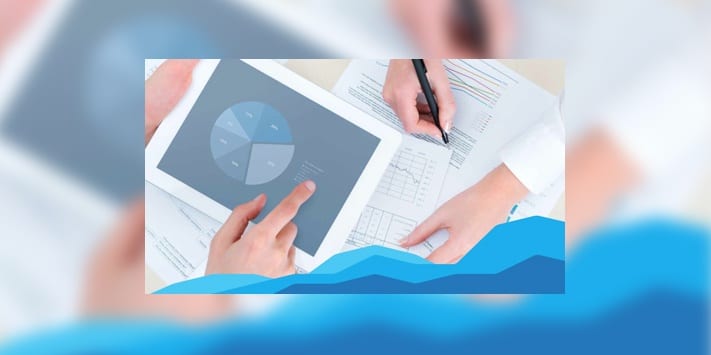 Over the past few years sales methods have changed dramatically. Traditional methods and hard line sales techniques are slowly being pushed to the side. For many, sales development was based on pushing the sale to impulse buyers. Successful sales tactics must reflect the needs of the buyer. As the buyers needs have changed…so must the sales methods. Modern day sales methods are based on relationship building, with a goal of easing the client into feeling that it was their decision to make a purchase or use a service. This process of taking them down the sales funnel is referred to as lead nurturing.
Remember, the central goal of lead nurturing is NOT to close the sale. Your goal is to discover whether you and your potential client are a good fit.
The majority of new sales leads simply aren't ready to make an immediate purchase decision. Lead nurturing allows you to maintain a relationship with potential clients until they are ready to purchase. If you don't take the time to nurture leads into clients, you risk losing a potential business and may even push potential clients to one of your competitors.
Lead nurturing focuses on building relationships and trust with your prospective clients in a way that is both consistent and relevant. Lead nurturing can build brand and product preference long before your potential client has even thought about making a purchase.
For most sales professionals, changing a sales protocol is difficult because it requires risk. Few people like change or welcome the discomfort of trying new things. Many long time sales professionals believe that generating sales is no more than a numbers game. The more people you contact, the better your chances of converting someone from a prospect into a sale. That may be true. However, lead nurturing can increase your conversion rate and ROI.
There are 5 major reasons lead nurturing cannot be ignored:
Buyers Are No Longer Impulse Purchasers – Typically the sales process takes on average about 22% longer than it did just 10 years ago. You should expect three or more decision makers to be involved in making the final decision. Buyers will be comparing 3 or more companies. So if you use nurturing to maintain your mindshare with the prospect, you have a chance to shape buying criteria and expectations, which will position your company as the most able to deliver desired outcomes.
Communication is Education – In most cases you are going to have to communicate with the client between 9 and 11 times before you take a prospect to close. These are steps along an educational path, on which the buyer is slowly accumulating the knowledge necessary to make a decision.
Discarding Leads = Throwing Away Money – 80% of the prospects deemed "bad leads" by sales teams do go on to buy within 24 months. Companies that ignore these longer-term leads are handing over opportunities to their competitors.
A Nurtured Lead is a More Profitable Client – Although you may close a lead that was not nurtured, leads that are nurtured normally put more money in your pocket. Nurtured leads deliver 47% higher average order values than non-nurtured leads. This may be attributable to the stronger relationships that are developed as a result of nurturing.
Losing Leads Decreases ROI – In the current economic climate, companies can't afford to ignore prospects. Companies must track where prospects fall out of the buying cycle, and use this data to shore up deficiencies in the nurturing process. Keeping leads alive reduces your cost per lead.
Lead nurturing is the best way to stay in contact with potential clients, and doing so can keep you at the top of their mind. It also provides insights into your target markets buyer behavior for future marketing activities.
Lead nurturing should include consistent communications that reinforce your expertise by sharing ideas and tips about your brand, product or service, or your industry. When a prospective client is thinking about making a purchase, your brand should be positioned at the top of their minds.
There are 10 Fundamentals to Success in Lead Nurturing:
Start Simple – Lead nurturing can be very detailed in nature. However you can build a simple framework to get it going quickly and see the ROI benefits right away. The first 20% of your effort will show you 80% of the benefit of lead nurturing.
Teamwork with the Sales Team – Work with your sales team to understand who your buyer is, to grasp what a qualified lead looks like, to understand the difference between an inquiry, prospect, and qualified lead, and to know what signals buyers give as they progress through the sale funnel on the way to making the decision to purchase. This step is essential.
Keep Score – Use prospect-provided explicit data such as BANT (Budget, Authority, Need, Timing), or observed data such as prospect behaviors, or both. Begin to develop a lead scoring model, and assign numerical values to each characteristic. Scoring leads will help you determine which prospects need more education before they can take the next step toward converting them into a sale.
Develop Educational Material – Buyers want content that directly addresses the questions they face at each point in the decision process. These materials are a great way to touch base with the client, move them down the sales funnel, and keep your product on the top of their mind. Do not give too much information at one time.
Avoid Irrelevant Contact – Always consider the prospect's recent behavior or areas of interest when making contact with them. If you start contacting them with irrelevant emails they will label your offer as unimportant. Develop coordinated campaigns with a series of scheduled offers, and then track, evaluate and respond to opens, clicks, registrants, etc.
Determine Correct Frequency of Contact – Over-emailing is one the top reasons people unsubscribe from email mailing lists. You have to develop the right frequency and messaging to place in front of them, without being seen as spamming them.
Gain More Prospect Information – As you take the prospect down the sales funnel you will need to obtain more detailed information to ensure they are truly a qualified lead. This is a gentle process that begins with basic contact information. You will then slowly gather more intelligence about needs, budgets, and timelines as the prospect feels more comfortable engaging with your brand. Try to not ask for information more than once.
Handoff to Sales – Plan and establish an efficient, seamless process for passing nurtured leads to the sales team. This needs to be real time and have no delay. A delay can result in a lead losing interest. There also needs to be a process of sending leads back to marketing from sales in case they are not quite ready to purchase.
Contact "Dead" Leads – Find ways to re-engage those contacts that were considered "dead" with new information and breakthroughs. Many times those discarded leads are a great source for finding new deals. It is just a matter of timing in most cases.
Set Up Metrics – Measure everything so you can make sure your process is as efficient as possible. As you nurture these prospects and measure your results, you can influence the percentage who progress from a prospect to a lead to a sales-qualified lead and ultimately an opportunity. By tracking the conversion rate at each stage of the funnel, you can improve overall performance and ultimately quantify marketing's contribution.
Lead nurturing is an important element of your overall business strategy, especially for businesses focused on generating sales. With a carefully planned strategy, lead nurturing will play a critical role in positioning your company as a leader in your industry.
Remember: Lead Nurturing is a Conversation, Not a Campaign!