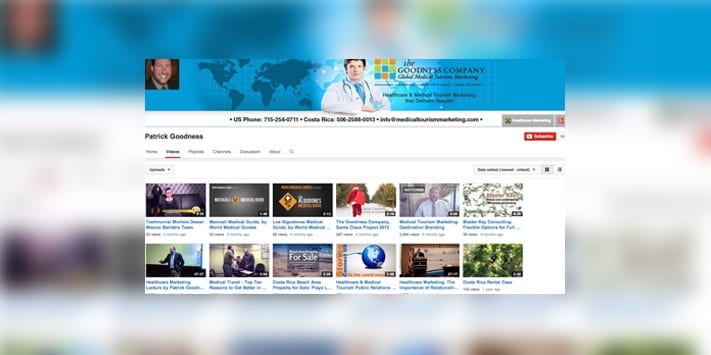 The Goodness Company Launches Medical Tourism Marketing Video
March 12, 2012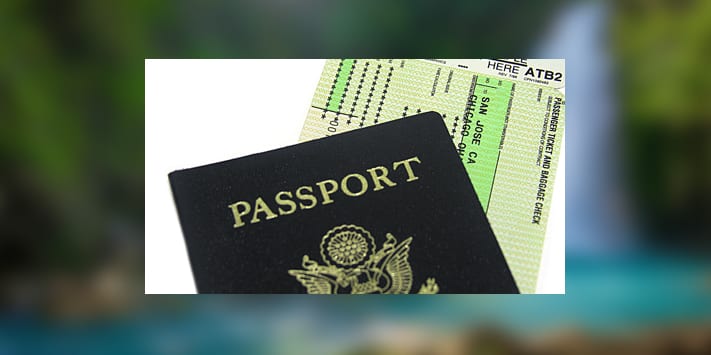 Costa Rica: Medical Tourism Hot Spot
March 18, 2012
The Goodness Company launches MidAm Services Web Site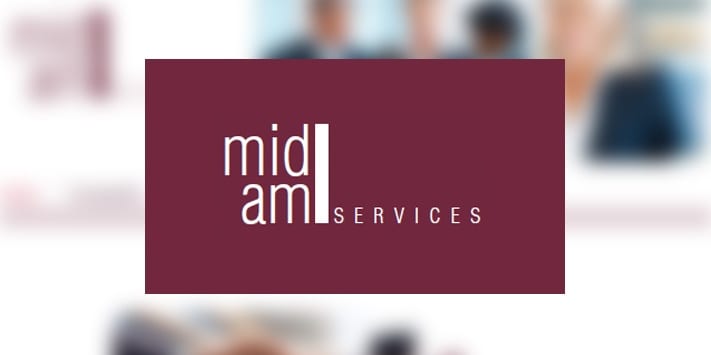 SAN JOSE, COSTA RICA – MidAm Services Inc., a Latin American leader in world-class outsourcing services, has launched a new website developed by The Goodness Company, Escazu, Costa Rica.
The site, www.midamservicesinc.com, has a contemporary, professional look, coupled with user-friendly navigation that allows customers to easily connect to one of the many services MidAm offers.
"We offer multiple supply chain and outsource staffing services to clients with varying needs," said Leo Acuna, MidAm's CEO. "Our new site highlights our business units and services with clean, professional graphics and typography that makes it easy for visitors to navigate and discover how we can meet their staffing and supply chain needs."
The Goodness Company, an advertising and marketing agency with offices in the US and Costa Rica, offers branding, public relations, graphic design, web site development, social media marketing, video marketing, business and sales development services to clients through North America and Latin America.
The Goodness Company management was committed to creating more than a website for MidAm. "Since 2000, internet usage in Latin America has grown more than 1200 percent, making it the advertising source for the majority of business consumers," said Alejandro Chinchilla, General Director for The Goodness Company.
"A website isn't just images and words on a computer screen," said Patrick Goodness, CEO of The Goodness Company. "In today's world, a website is the public face of your business. It has to provide a complete picture of all the products and services you have to offer a potential customer. The services MidAm offers provide its business customers with a huge competitive edge. So when our team started developing their website – that was the mantra that drove us: MidAm offers businesses a significant competitive edge. The site had to reflect that competitive edge."
MidAm has six unique business units offering services in business management, financial management and services, administrative support, specialized health care sector services, supplier management, inventory and logistics, fiscal services, financial services and payroll administration. The site features separate tabs highlighting each service, allowing visitors to connect to the services that are right for them.
"When businesses are looking for a professional staffing agency, they turn to the Internet," Acuna said. "And once they get there, they'll find our dynamic new site and turn to us."
The new www.midamservicesinc.com is also flexible and convenient for MidAm employees. The Goodness Company's innovative design and infrastructure make updates and small modifications easy for staff to accomplish.
"We develop websites that allow the client to take control, if they so choose, so they don't have to rely on an outside service to do routine updates," Goodness said. "We offer a complete service – giving the business and its customers everything they're looking for in an professional web site."
"MidAm Services is Latin America's leading professional outsourcing agency, providing a high level of bi-lingual professionals for growing companies seeking the very best," said Arturo Blanco, Director of Supply Chain Management for MidAm. "When companies have a need for reliable, professional outsourced staffing, financial services management, administrative support, health care sector services, supplier management and more…they turn to MidAm."
The Goodness Company is the leading English-language marketing, advertising, web development and public relations agency in Costa Rica. The Goodness Company has also developed work for Costa Rica Architects, Costa Rica Dental Team, Turya Yoga, Colina Dental, Inner Balance, Plantation Estates, Stressful to Soulful, Costa Rica Film Support, ProMed and more.