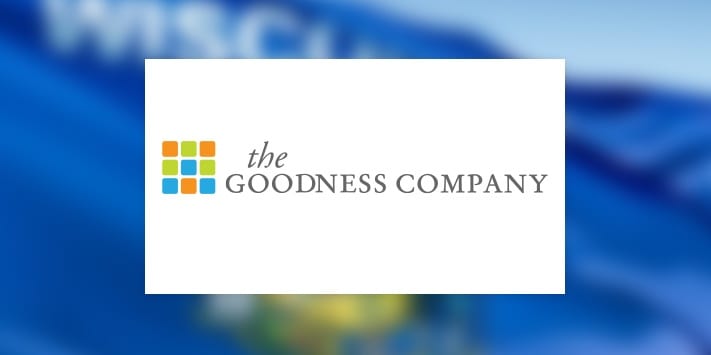 The Goodness Company Named to Wisconsin's Top Business List for 2012
January 19, 2012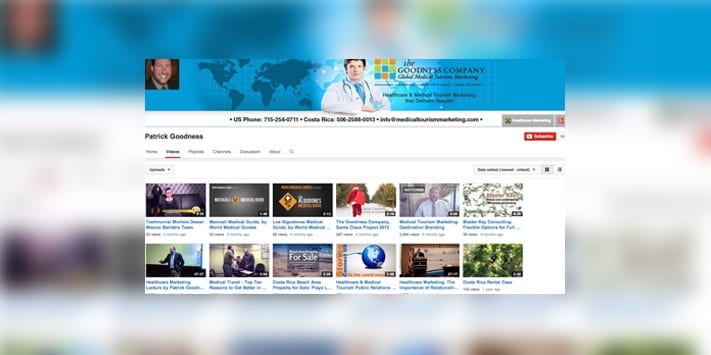 The Goodness Company Launches Medical Tourism Marketing Video
March 12, 2012
Patrick Goodness Named Top Speaker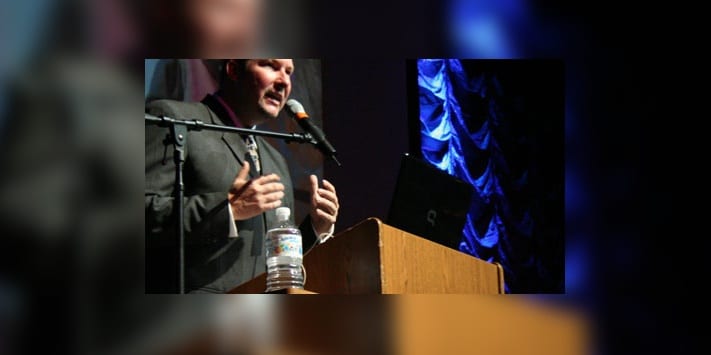 The Medical Tourism Association recently announced the post-conference survey results of the 2011 World Medical Tourism & Global Healthcare Congress, held October 25-28 in Chicago. Patrick Goodness, CEO of The Goodness Company: Medical Tourism Marketing, was named one of the top rated speakers at the Chicago conference, along with Bill Rancic, Season 1 Winner of Donald Trump's, The Apprentice, and John Casey, Director of International Benefits, Google, Inc.
Goodness' lecture workshop entitled, The Future of Medical Tourism Marketing, was also recognized as one of the Top Rated Sessions during the 2011 World Medical Tourism Congress. "The medical tourism and global healthcare industry is exploding," says Goodness. "International hospitals, clinics and government agencies recognize that effective marketing is 'step one' for reaching foreign market hotspots like the US and Canada. As competition increases, the smartest players will identify the most lucrative niche markets and differentiate their companies by becoming 'perception leaders'. In the coming years, successful medical tourism marketing will separate the leaders from the followers, creating clear winners in the race to become a leading global healthcare destination."
Cristina Cardona, Global Congress Manager for the Medical Tourism Association commented on Patrick Goodness' recognition as a "Best Speaker." "For the 5th World Medical Tourism and Global Healthcare Congress to be held on the beach in Ft. Lauderdale on October 24-26, 2012, we are very pleased to welcome back Patrick Goodness, CEO of The Goodness Company. Mr. Goodness was rated one of the top three best speakers in 2011," says Cardona. "His session was absolutely packed with attendees who wanted to learn about the future of Medical Tourism Marketing. We received incredibly positive feedback from all attendees who left Patrick's workshop inspired and excited to develop successful marketing and social media strategies with their companies. Based on the unanimous positive feedback we received, we are thrilled to invite Patrick back in 2012, to share his marketing and public relations expertise and provide critical insight on how to create successful marketing strategies to secure a competitive edge in the medical tourism and global healthcare industry."
The Goodness Company is recognized as the leading medical tourism marketing agency in the world. With offices in the United States and Costa Rica, The Goodness Company provides results-driven marketing services to clients in the US, Latin America, the Caribbean, Europe, Asia and Africa.
---
• To request Patrick Goodness to speak at an upcoming healthcare conference, please send your inquiry
via email to patrick@goodnesscompany.com.
• To view a video about The Goodness Company: Medical Tourism Marketing
• Become a Fan of The Goodness Company on Facebook at www.Facebook.com/GoodnessCompany
• To see the "Best Speaker" announcement: 2012 Congress Survey Results
Contact The Goodness Company